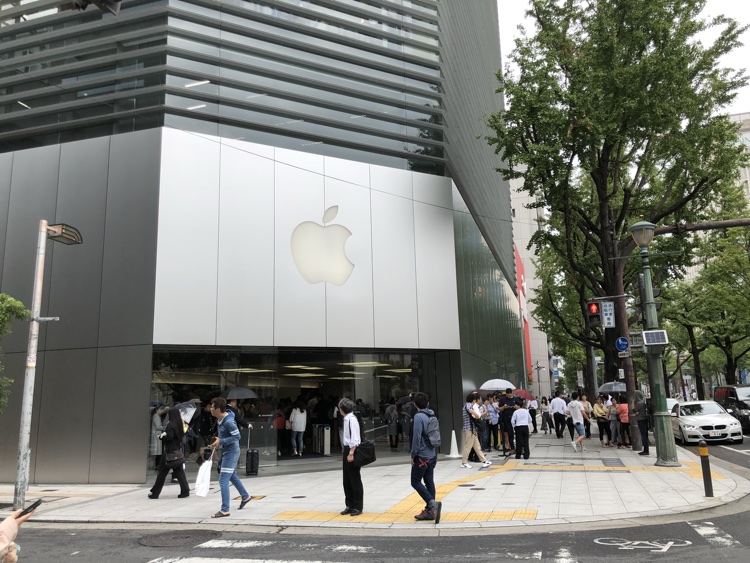 Apple Store in Osaka on the iPhone XS launch day
This year's pre-order for the new iPhone was not quite as booming, probably due to plentiful supply, high prices, and waiting for the less expensive iPhone XR. That translated to less lining up when I checked out the Osaka Shinsaibashi Apple Store in the morning.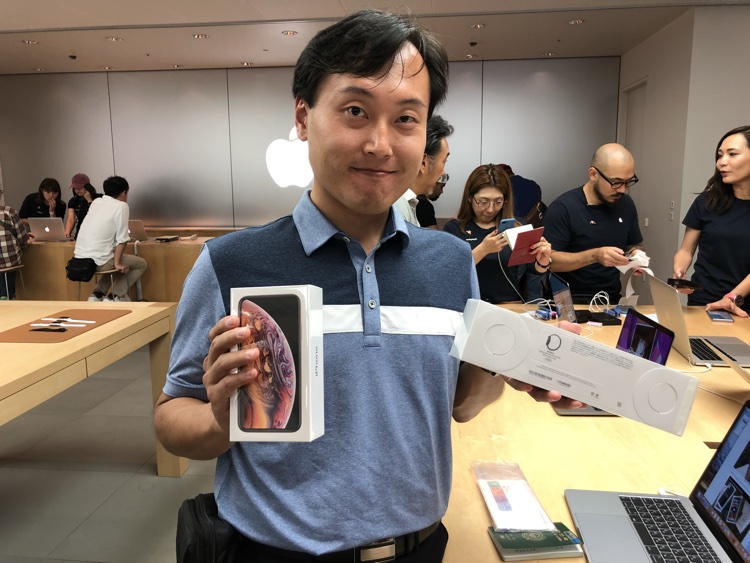 My iPhone XS and Apple Watch Series 4
Still, when I returned to the store on my pick-up time, I still had to wait 30 minutes in line inside the store before I could get my hands on my pre-orders. Not that I minded, of course. The 512GB capacity of my new iPhone should be a godsend, as my current 256GB iPhone X's space is down to less than 4GB.