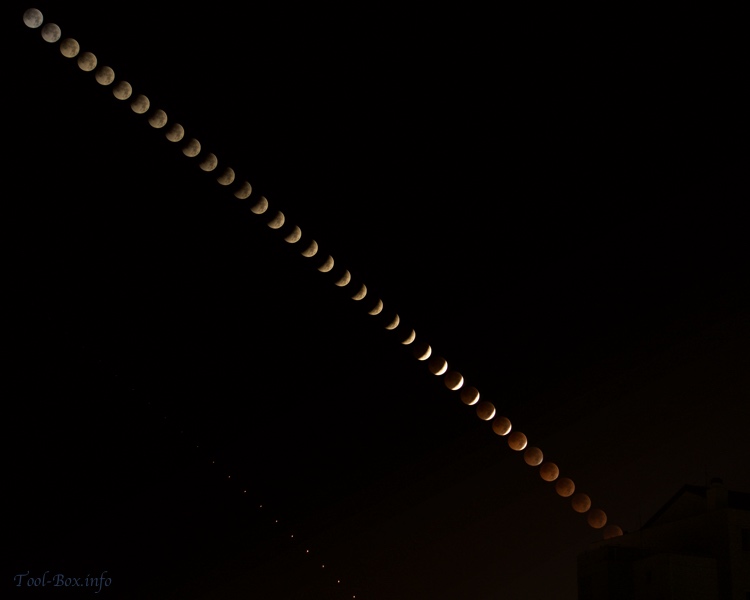 36-photo composite of the July 2018 total lunar eclipse and the trailing Mars (click for higher resolution)
Those living in Korea was able to see the second total lunar eclipse of the year, following the
one in January 31
. I had multiple reasons to watch this eclipse. There wasn't going to be another total lunar eclipse visible in Korea for nearly three years (next one is on May 26, 2021). Also, Mars was just past the opposition, shining bright next to the Moon and forming an interesting celestial pair. Finally, the eclipse was billed as the longest in the century, including more than 103 minutes of totality.
Weather cooperated well, and I was able to both observe and record the progress without a hitch. The result is the composite photo above. It was the first time my newly acquired Sony SEL55210 lens was put to use for astrophotography and it performed adequately.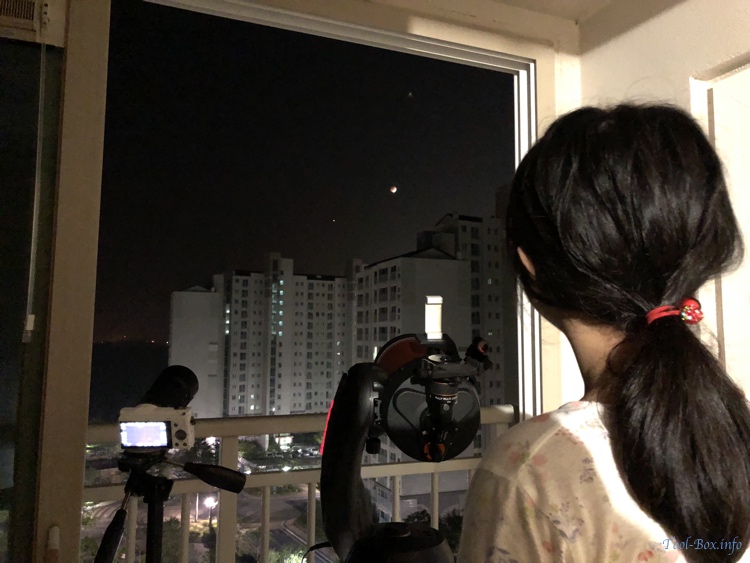 Celine witnesses her first lunar eclipse after waking up early
One minor disappointment was that the Moon was to set below the horizon during the middle of the totality. So I focused on watching it comfortably in the house with my daughter instead of trying to see through every moment. In fact, it was first such eclipse visible through the southerly window since 2011, enabling Celine to see the phenomenon for the first time. She was impressed with how the full Moon progressively got dimmer from the left corner, eventually becoming red from the Earth's shadow. Next time, I hope I can show her the comeback part.
Device: Sony A5000 + SEL55210 (E 55–210 mm F4.5–6.3 OSS)
Settings: 55mm - ISO 100 - 1/500s to 5s - f/4.5
Filters: None
Time: 2018-07-28 01:12-04:40 KST
Location: Naju, Korea