M4300 was the smallest WM2003-based PDA-phone on the market before X501. X501 is even smaller. Let's see how they compare.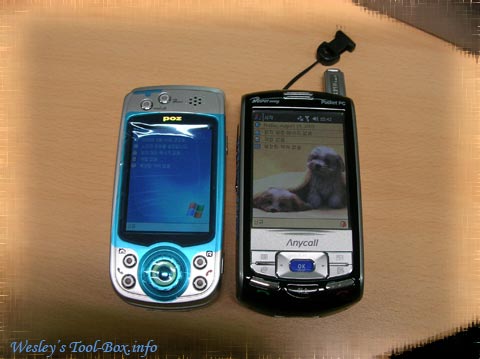 Because X501 has a smaller screen, it's immediately noticeable that the device is narrower than M4300.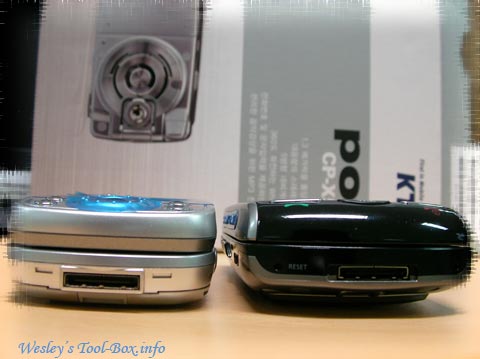 X501 is only slightly thinner than M4300, though.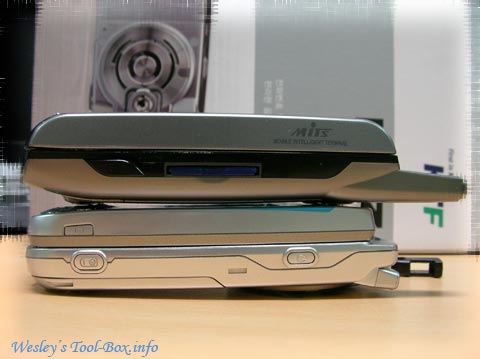 Although the length at the edge is pretty similar, X501 has shorter top plate, and cleverly hides the antenna on the bottom plate. M4300 has the long antenna sticking out.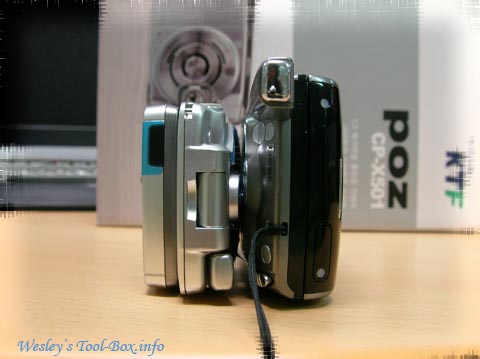 View from the top side.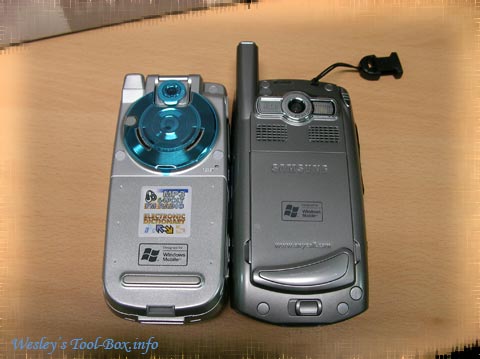 The two devices have different designs, but both boast a large stereo speaker unit on the back. Meanwhile, X501's camera can be flipped over to the front, whereas M4300's is stuck to the back completely.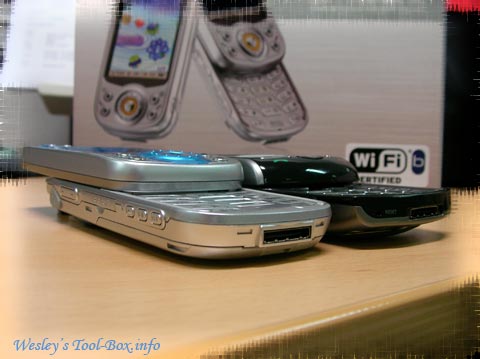 Slides open similarly, although M4300 has somewhat smoother operation.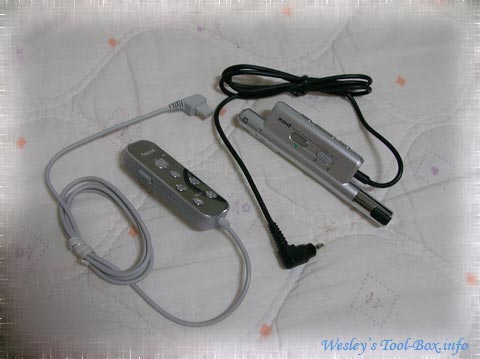 The M4300's remote (left) and the X501's (right).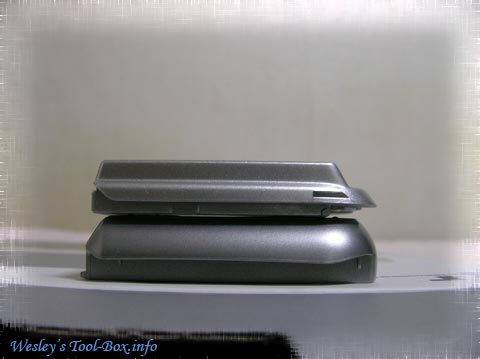 Large-size battery comparison: X501 on top, M4300 on the bottom. M4300's large-size battery has the notoriety for making M4300 look very fat, but X501's version won't be half as bad.