I had a dream. I dreamt there would be a portable computer that was just as good or better in terms of all areas of performance compared to a real desktop system. Sure, we've seen many state-of-the-art notebook computers that touts themselves as 'desktop replacements'. I do not doubt they would indeed be a desktop replacement in business sector, as the high-end spectrum of these machines sport components that challenge many mid-to-high performance desktop models, such as mobile 1GHz CPU.
However, there are shortcomings. Lots of them, actually. First of all, the prices go shooting up the stratosphere, in a much bigger proportion than a normal desktop version, as you add features, be it for usability or performance. Also, to make it compact, notebook computers sacrifice performance and it cannot outperform desktop counterpart even if similarly equipped. The most notable area of this would be 3D acceleration, as today's 3D enabled video chips require too much power compared to a 'normal' notebook video chip, which hindered the release of powerful 3D enabled notebook video chips. Yes, there has been releases of GeForce Go and mobile Radeon chips which claims to come close to their famed desktop counterparts, but notebook units that use these chips are still hard to find.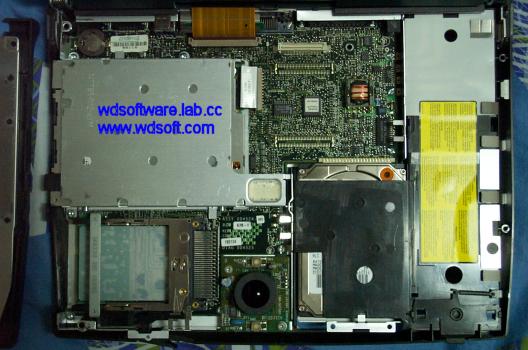 Besides, I would have never been fully comfortable even if I had given a 1GHz notebook computer with GeForce Go video chip. As my other articles profoundly show, I'm an overclocker who build my own system from ground up and push around the limits of what I've made. Pushing around a notebook computer, let alone 'making' a notebook is unlike anything desktop-ish. Notebook designs are not standardized, hence limiting customization and tweaking. You run on pretty much what you've initially bought, give or take a few options and many tweaking programs out there won't function well in a notebook system. You can't simply buy a notebook casing like you would with a middle-tower desktop, nor could you buy a notebook motherboard off the shelf.
Still, I wanted to carry my main system back and forth my dorm room and my home some 400km away(for those that are not metric-centric, it's 250 miles), which I do on a regular basis, and that huge chunk of a middle tower system with 17-inch monitor just won't cut it, not to mention risking bone fracture. All these thoughts hit me while I was rolling around my bed in early February, in the midst of the winter vacation. And so, I was set out to make things right. I wanted an Athlon system. Portable.